Master Life Coach Certification Bundle
What's Included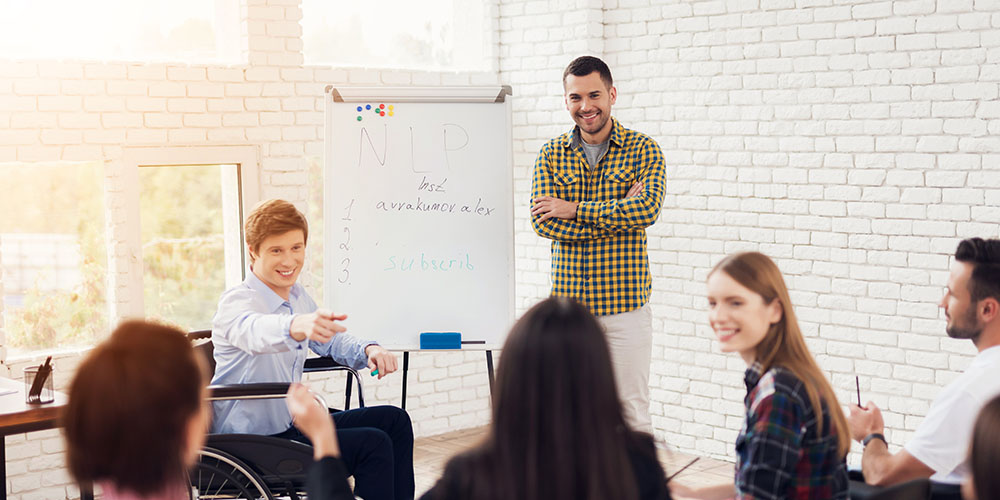 $27.00

Value
Professional Life Coach Certification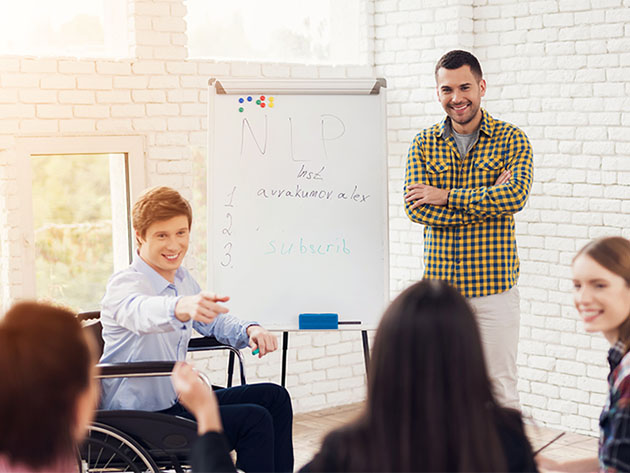 Certification included

Experience level required: Beginner

Access 177 lectures & 12 hours of content 24/7

Length of time users can access this course: Lifetime
Course Curriculum
177 Lessons (12h)
FOUNDATION: Introduction to Life Coaching

Welcome and Introduction

4:28

What is a Life Coach and Why Do People Need One?

6:30

Life Coaching Industry Synopsis (It's a Great Time to Be a Coach!)

6:00

Life Coaching vs Therapy (Terminology, Boundaries and Qualifications

9:33

Life Coaching, Consulting and the Niche Coaching Hybrid

4:28

What Does it Take to Be a Successful Life Coach? (4 Keys: A Roadmap to Success)

13:34

NLP and Coaching Presuppositions

5:57

Presuppositions of NLP Worksheet

Life coaching disclaimer and code of ethics.

How to Use This Course

5:36

FOUNDATION: Self Awareness as a Coach

Empathy vs. Projection

7:23

Helping vs. Dependency

5:18

Overcoming Your Own Fears

5:42

Getting in the Right State

7:11

FOUNDATION: Getting Started, Structure & Setting Expectations

Intake Process and Questionnaire

2:14

SAMPLE-Intake-Session-Checklist

2-SAMPLE-Questionnaire Worksheet

3-SAMPLE-Questionnaire Worksheet

General Session Outline

2:59

General Structure Worksheet

Roles and Expectations

6:09

SKILLS: Communication Techniques - Listening

Active Listening Worksheet

Reflective Listening (Paraphrasing)

7:50

Empathetic Listening Worksheet

SKILLS: Communication Techniques: Questioning

The Power of Questions

4:39

Types of Coaching Questions

11:43

TYPES OF QUESTIONS Worksheet

Additional Helpful Questions

7:50

Helpful Coaching Questions Worksheet

Probing Questions Worksheet

COACH: Making Goals Achievable

5:26

Skills and Competency Development

3:15

Skill Development Worksheet

S.M.A.R.T. Goals Model

12:55

Setting Goals and Action Plans

13:11

Setting Meaningful Goals Worksheet

30 and 60 Day Planning Worksheet

Weekly and Daily Planning Worksheet

Having a Big Enough Reason

8:12

Big-Enough-Reasons Worksheet

COACH: Accountability

4:04

Removing Cues and Triggers

13:20

Willpower-Cues-and-Triggers Worksheet

Creating a Reward System

8:01

Creating-a-Reward-System Worksheet

Coaching Tools and Techniques

The GROW Model Creating-a-Reward-System Worksheet

Coaching Forms and Template

SAMPLE-Agreement Worksheet

SAMPLE-Intake-Session-Checklist

TOOLS: Neuro Linguistic Programming (NLP) Processes

COACH: NLP Techniques for Coaches

4:24

NLP: Re-Coding Your Emotional Memory

9:05

NLP: Restructuring Your Feelings

5:03

NLP Changing Your Negative Self Talk

4:01

NLP Anchoring, Part 1

9:14

NLP Anchoring, Part 2 (Creating a Happy Anchor)

7:47

MINDSET: Emotional Intelligence (EQ) as a Coach

What is Emotional Intelligence?

4:49

Why Emotions are Contagious (Mirror Neurons)

5:33

Identifying Emotions and Nonverbal Communication

6:29

Recognizing-Emotions Worksheet.pdf

Developing Rapport Worksheet

NLP Rapport: Voice Tonality and Words

6:55

MINDSET: Growth Mindset & True Confidence

COACH: Why the Growth Mindset is the Core of Coaching

11:31

Mindset-Assessment Worksheet

Growing Your Brain & Neuroplasticity

6:18

Developing a Growth Mindset Part 1: Awareness

4:59

Developing a Growth Mindset Step 1 Awareness Worksheet

Developing a Growth Mindset Part 2: Perspective

6:46

Developing a Growth Mindset Step 2 Perspective Worksheet

Developing a Growth Mindset Part 3: Action

6:17

Developing a Growth Mindset Step 3 Action Worksheet

PROCESS: Developing Awareness and Mindfulness

COACH: Developing Self-awareness (IMPORTANT!)

6:23

Present Moment Awareness

10:02

Present Moment Awareness Worksheet

Present Moment Process (Mindfulness)

11:51

Present Process Worksheet

Square Breathing Technique

1:35

PROCESS: Empowering Thinking & Self-Talk

COACH: Helping Your Clients Become Aware of Thoughts

2:38

Reframing Negative Situations

7:01

Reframing-Negative-Experiences Worksheet.pdf

Developing Awareness of Thoughts and Self-Talk, Part 1

5:07

Developing Awareness of Self-Talk, Part 2

10:12

Self Talk Part 2 Worksheet

Uncovering the Lies Activity Worksheet

Eliminate Excuses (Say "No" to "But")

17:02

PROCESS: Empowering Emotions

Helping Your Clients Become Aware of Their Emotions

1:48

Thoughts Create Emotions

12:35

Momentum: Stopping It Early

10:11

Situational vs Psychological Fear

8:05

Situational vs Psychological Fear Worksheet

Accepting Your Emotions

6:09

PROCESS: Empowering Beliefs

COACH: Helping Your Clients Become Aware of Beliefs

1:33

Understanding Schemas

4:35

Identifying Hidden Beliefs

6:41

Questioning Your Beliefs Worksheet

Changing Beliefs (The Table Leg Method)

12:51

Changing-Beliefs Worksheet.pdf

PROCESS: Decision Making & Taking Action

COACH: Helping Your Clients Make Decisions and Move Forward

1:18

Overcoming Indecision Part 1: Autopilot and Being Stuck

6:55

Overcoming-Indecision-Worksheet

Overcoming Indecision Part 2: Irrevocable Choices

6:25

Overcoming Inaction with the 5-Second Rule and the Pain/Pleasure Principle

8:48

Overcoming-Inaction-Worksheet.pdf

PROCESS: Overcoming Fear of Change, Failure & Risk

Overcoming Fear of Change

10:26

Fear-of-Change-Activity Worksheet

COACH: Helping Your Clients through Fear of Change, Failure or Risk

2:06

Change-Resume-Activity Worksheet

Failure is a Good Thing!

6:15

Understanding Risk and Brave

3:14

Fear Setting Activity

11:20

Fear-Setting-Activity-Sheet

PROCESS: Passion and Purpose

COACH: Helping Your Clients Find Their Passion and Purpose

2:21

Why Purpose is More Powerful than Passion

10:41

Discovering Passions and Interests

5:10

PROCESS: Rewriting Your Life Story

COACH: Helping Your Clients Rewrite Their Stories

2:40

Identifying Your Life Movie Script

11:33

Identifying Your Life Movie Script Worksheet

Rewriting Your Life Movie Script

5:36

Rewriting Your Life Movie Script Worksheet

Making Life Changes that Reflect Your New Story

15:11

Creating Life Changes Worksheet

BUSINESS: Your Life Coaching Business

Naming Your Coaching Business Offer

7:45

Naming Your Coaching Offer Worksheet

Structuring Your Coaching

11:11

Structure Your Coaching Worksheet

Determining Your Value

6:00

Determining Your Value Worksheet

Creating Pricing Sheet Worksheet

Setting Your Price Worksheet

What Is Your Coaching Niche?

3:16

Identify Your Niche Worksheet

Testing Your Coaching Niche

8:38

Testing Your Coaching Niche Worksheet

Create a Magnet Message (Elevator Pitch) that Captures Your RESULTS (Gift)

8:31

Create a Coaching Package (Package Your Gift)

3:33

Create a Coaching Package Worksheet

Attract Clients (Marketing Your Coaching Business)

5:35

Attracting Clients and Marketing Worksheet

Wrap Up and Next Steps

2:25

How to Request Your Official Certification
Professional Life Coach Certification
Natalie Rivera
Instructors
Joeel and Natalie Rivera are freedom junkies and prolific content creators who have launched over a dozen businesses. They have also been coaching, speaking, writing, and teaching for more than a decade. Through their online education company Transformation Academy, they empower INDIEpreneurs and transformation junkies to create a purpose-driven life and business and master the power of their mind so they can create their destiny.
Description
Life coaching is one of the fastest-growing industries in the world. Whether you are new to the life coaching field or you have been practicing for years this course will take you from foundation material to advanced techniques and strategies to help transform your clients' lives. This course is designed to teach you everything you need to know to feel confident as a life coach, get your clients' real results, and create a thriving life coaching business.
Access 177 lectures & 12 hours of content 24/7
Confidently run successful life coaching sessions w/ ready-to-use guides
Make a difference w/ empowered life coaching methods for client success
Train w/ done-for-you life coaching resources, assessments & templates
Specs
Important Details
Length of time users can access this course: lifetime
Access options: web & mobile streaming
Certification of completion included
Redemption deadline: redeem your code within 30 days of purchase
Experience level required: beginner
Requirements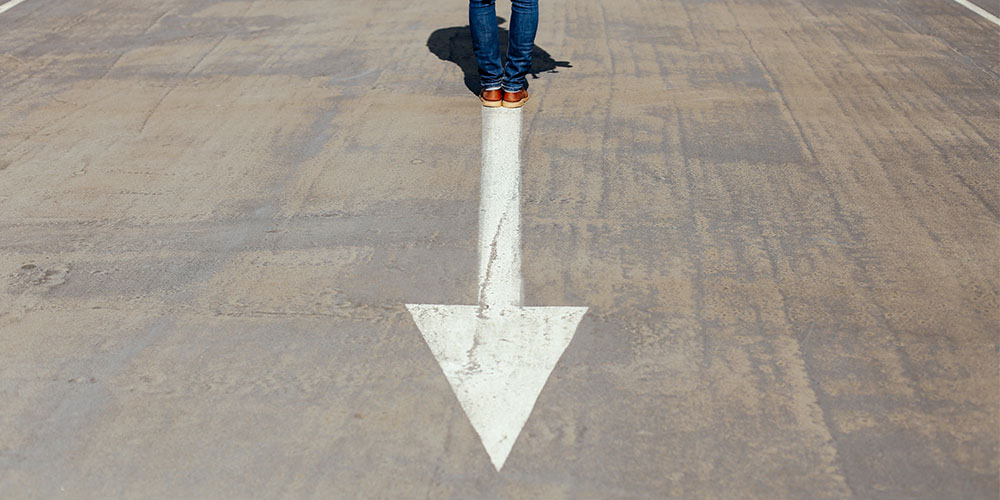 $27.00

Value
Life Purpose Coach Certification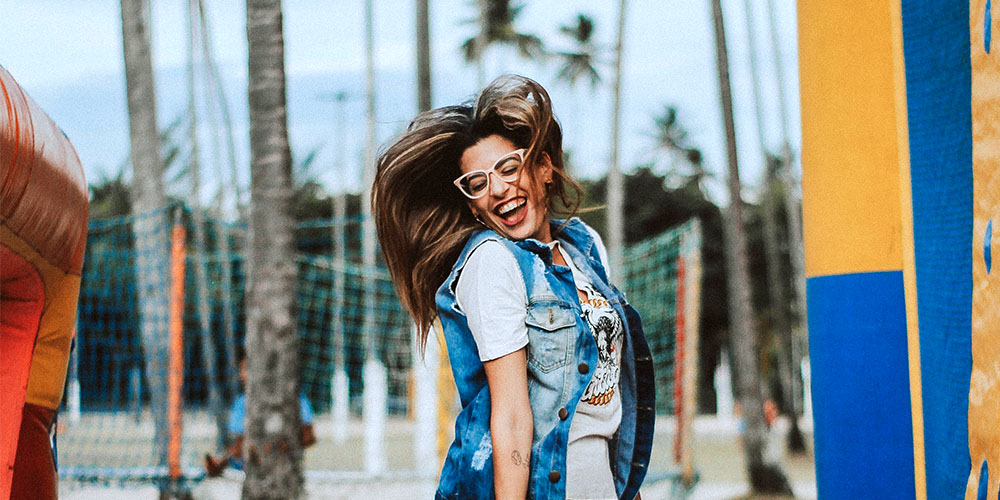 $27.00

Value
Happiness Life Coach Certification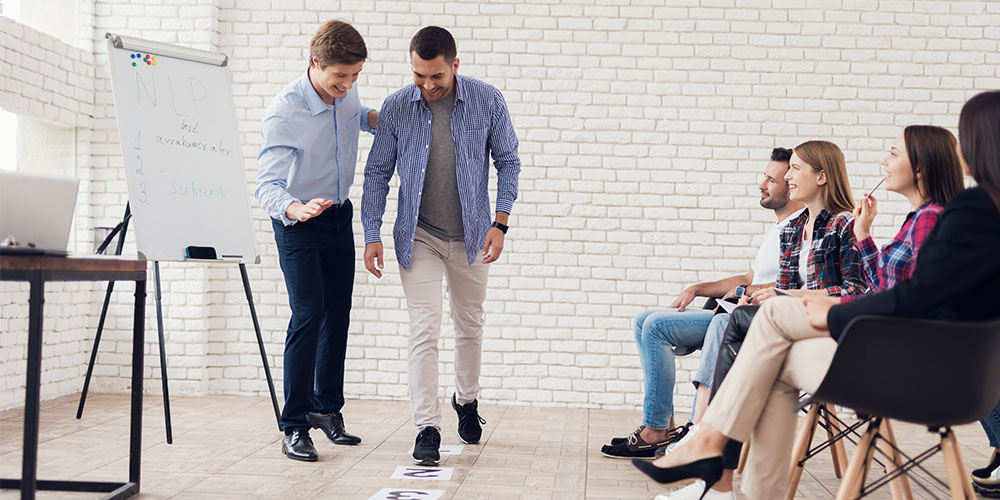 $27.00

Value
Goal Success Life Coach Certification
Terms
Unredeemed licenses can be returned for store credit within 30 days of purchase. Once your license is redeemed, all sales are final.